Marc Jacobs
's new back-to-school capsule collection, cheekily called "Don't Miss the Marc," was made with a younger set of girls in mind. (But it's not too juvenile for we older girls to covet.) The line consists of stretchy denim jeans (a cute "M" embellishes the back pockets), little denim skirts in gray and blue, soft jersey blazers in red and black, and an assortment of leggings, scarves, and T-shirts in an array of adorable prints. Our favorite is the Wildflower print, an animal motif that comes in a classic brown leopard and a bright, cheery purple that looks great covering a tee. The best news is that the entire line retails for under $200, with most items under $100. "Don't Miss the Marc" lands in stores and at
Bloomingdales.com
on August 1 — just in time to whip your school (or work) wardrobe back into shape with a few extra fun pieces.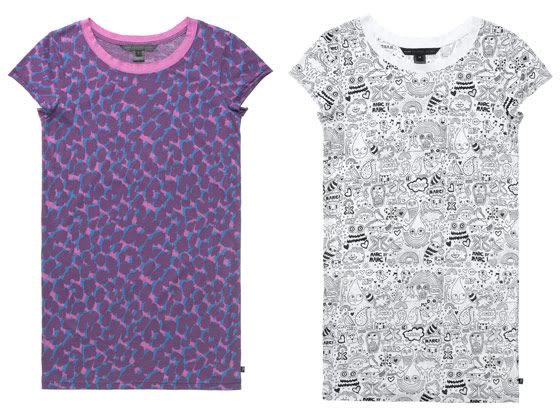 T-shirts $68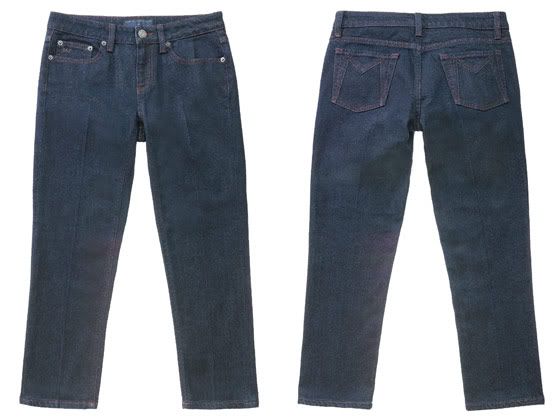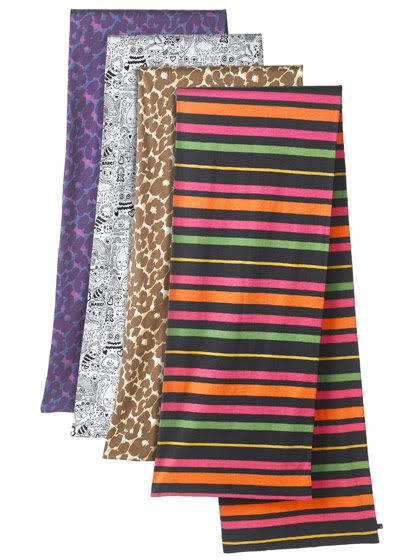 Scarves $48
*article taken from
NY Mag
*
I love the adorable Miss Marc t-shirts from this capsule collection! I think it is a great move by Marc Jacobs to reach out to a different segment of the population who adores his creations but can't quite stomach the high luxe price under his Collection label.
I'm definitely looking forward to seeing these items in the store!